2 min reading
Mon Oct 10 2022
Cyber security startup Ceeyu raises EUR 750,000 in first investment round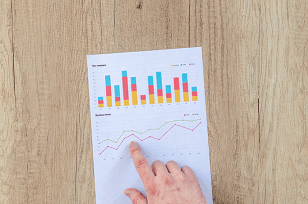 The Mechelen-based start-up Ceeyu, which already supplies cyber security solutions to retail chains Casa, De Watergroep, Farys, NVISO and Ordina, receives EUR 750,000 from PMV, Seeder Fund and a group of business angels.

Ceeyu's cloud-based platform allows companies to identify their digital footprint on the Internet and monitor and prioritize associated cybersecurity risks in a continuous and automated way, both for themselves and for their key suppliers and partners. Automated vulnerability scans can be supplemented with questionnaire-based security audits, also digitally.

The investment round was co-financed with venture company PMV (Participatiemaatschappij Vlaanderen), a group of business angels and the Brussels-based venture capital company Seeder Fund who are investing EUR 750,000 together.

Ceeyu was founded in 2020 on the basis that most companies organize their internal security well, but do not have a full view of all their Internet-discoverable IT assets. These forgotten or unknown assets are often not secured and provide an entry door to hackers. Also, few companies pay attention to the security of the most important players in their supply chain. After all, 60% of attacks on companies originate through well-known third parties. In addition, an attack on a supplier can also have a major impact on its own operations. With its solution, the company is in the domains of cybersecurity ratings, third-party risk management (TPRM) and attack surface management (ASM).

Thanks to the seed funding round, Ceeyu can expand its services portfolio and execute its go-to-market strategy in Benelux, France and Germany. In addition, the company will develop a hybrid sales model to serve not only large companies but also the SME market, which increasingly needs solid cybersecurity solutions. Since the pandemic, this demand has also increased strongly in the SME market, where there has also been a lot of focus on digitalisation. SMEs clearly want to invest in cybersecurity but usually cannot afford to engage scarce and expensive security consultants. Instead, they are looking for tools that they can manage themselves and that allow them to greatly increase the visibility of their risks and the quality of their cybersecurity defense.

Jimmy Pommerenke, founder and CEO of Ceeyu, adds that there is also a great need in Europe for European alternatives to the big American players. There are two reasons for this: the increasingly strict legislation in Europe that companies like Ceeyu can respond to much faster and the need for a more personal approach in a particularly complex cybersecurity reality.
In February 2022, Ceeyu also announced that it, together with two other companies and three research groups, is participating in APAX, a cybersecurity ICON project, for which the Flemish Agency for Innovation & Entrepreneurship (VLAIO) is allocating EUR 1.7 million.