3 min reading
Mon Aug 29 2022
How can a 3rd party platform help your business mitigate cyber risks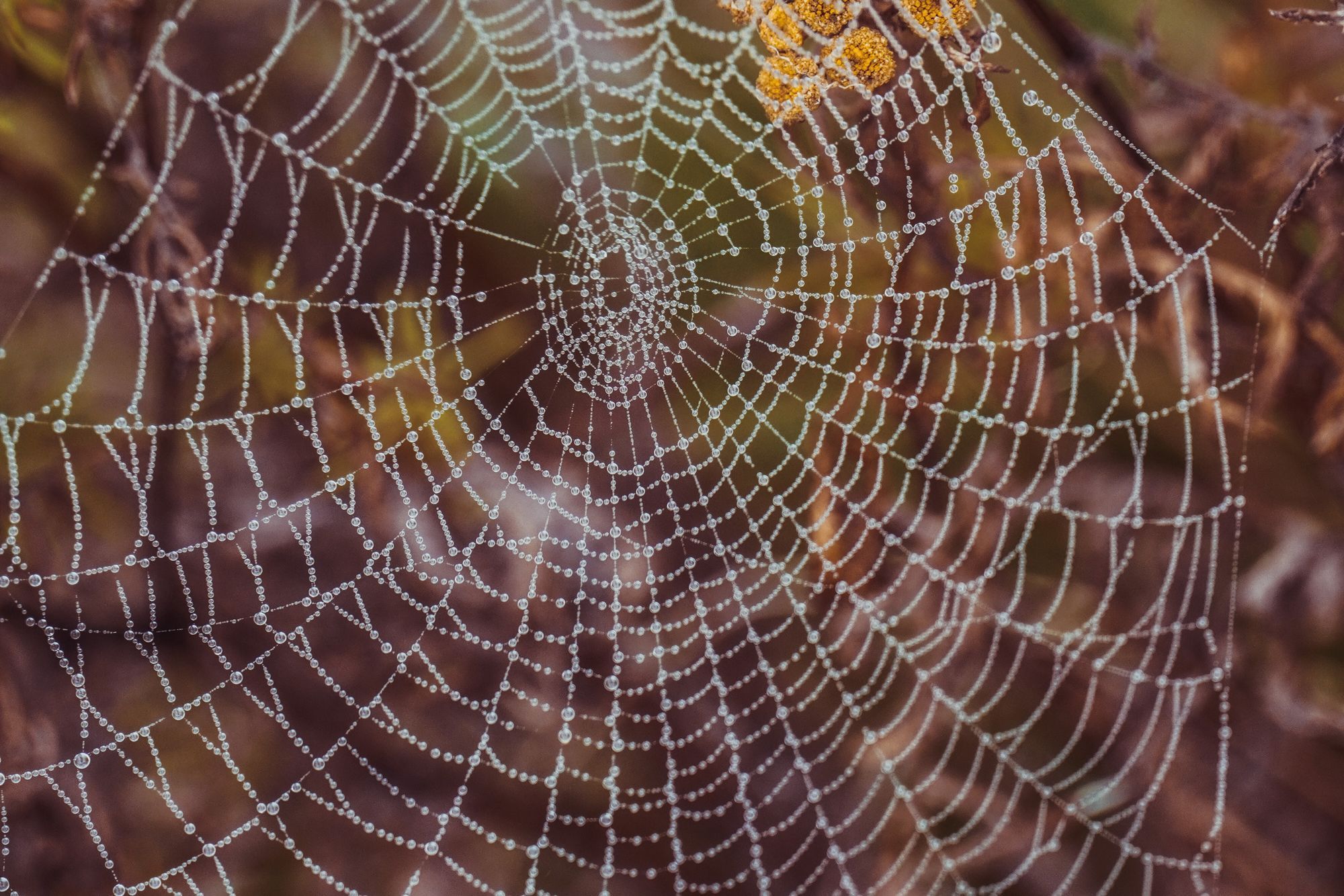 Businesses have a responsibility to protect the data of their customers. More and more in recent years, regardless of the size of a business, there is a technology supply chain involved in how value is delivered to customers.
There can be dozens of vendors on which businesses rely on to serve their customers. If we are to use a spiderweb analogy, the wider the net of vendors, the wider the Internet exposure of a business. This is known as a digital footprint, which links to cyber risks, which due to the nature of the beast, are difficult to have under control.
This footprint has become the target of cyberattacks more and more recently.
The impact of having a digital footprint for your business is that you will need to identify and manage third party cyber risk. It is important here to state the obvious, meaning that you can control only what you are aware of and is under your control. Also, that there is no such thing as 100% third party security. Reason why many organizations with a cybersecurity strategy have a strong third party risk management program.
To this cyber conundrum, Ceeyu provides a solution that helps companies in two ways:
First is the automated scan of a business footprint, and the footprint of its suppliers.
Second is by performing a third party (supplier) risk assessment via questionnaires.
To make things a bit more clear, here are two viewpoints addressed:
The Client viewpoint
The client needs to maintain a high security posture for its well functioning, due to regulatory requirements, and to protect the reputation of the brand. Clients want to do this cost efficiently (i.e. automated versus manual)
The client needs to minimize overhead and maximize efficiency when performing its vendor due diligence process, and receive an accurate as possible risk estimation.
The Supplier viewpoint
The supplier or vendor needs to respond to assessments from many different clients.
Usually compliance driven, or as part of the due diligence vendor risk management processes, often the questions are very similar. Therefore, suppliers have a need to maximize response rate while minimizing overhead by using a repository for all security assurance needed by their clients.
To give you an idea of how a 3rd party risk platform might help a client - below, there is a client display on how to maintain an overview of the status all suppliers. This helps inventory, rate and have a continuous monitoring of third party risk.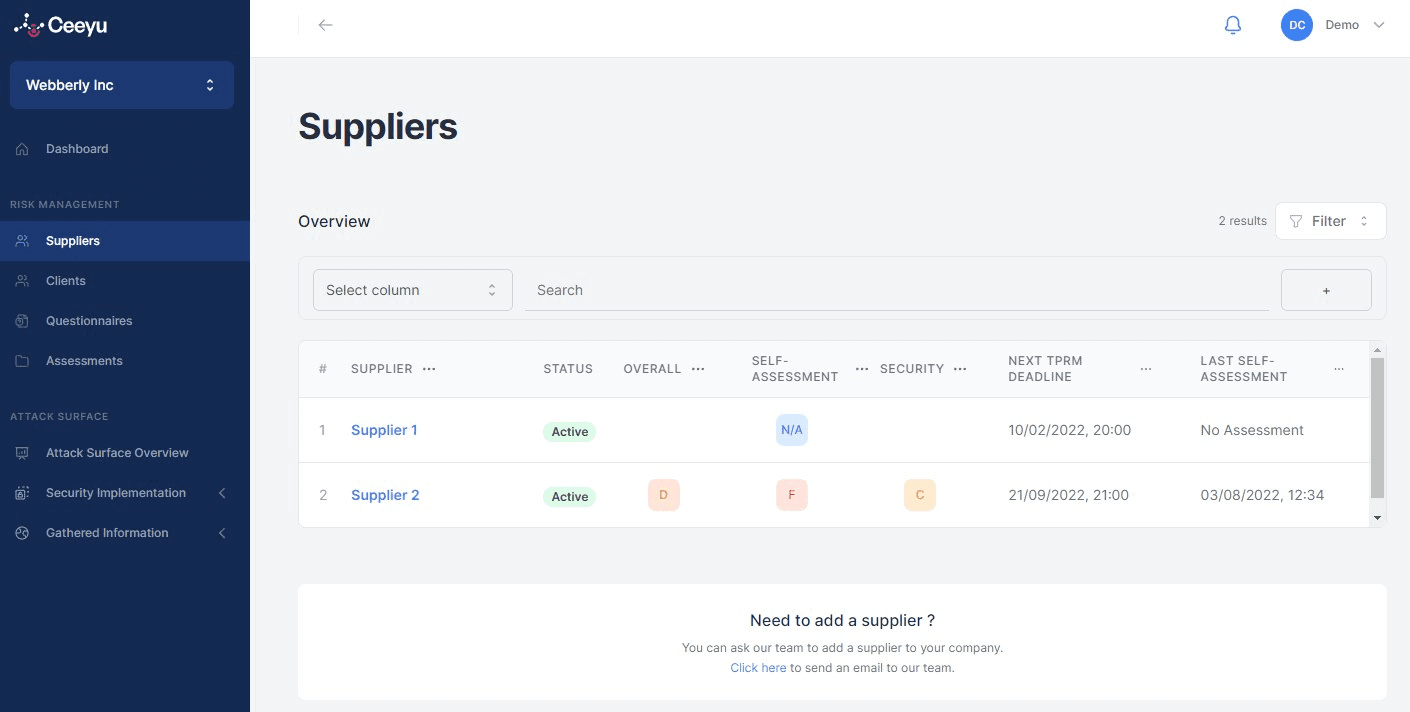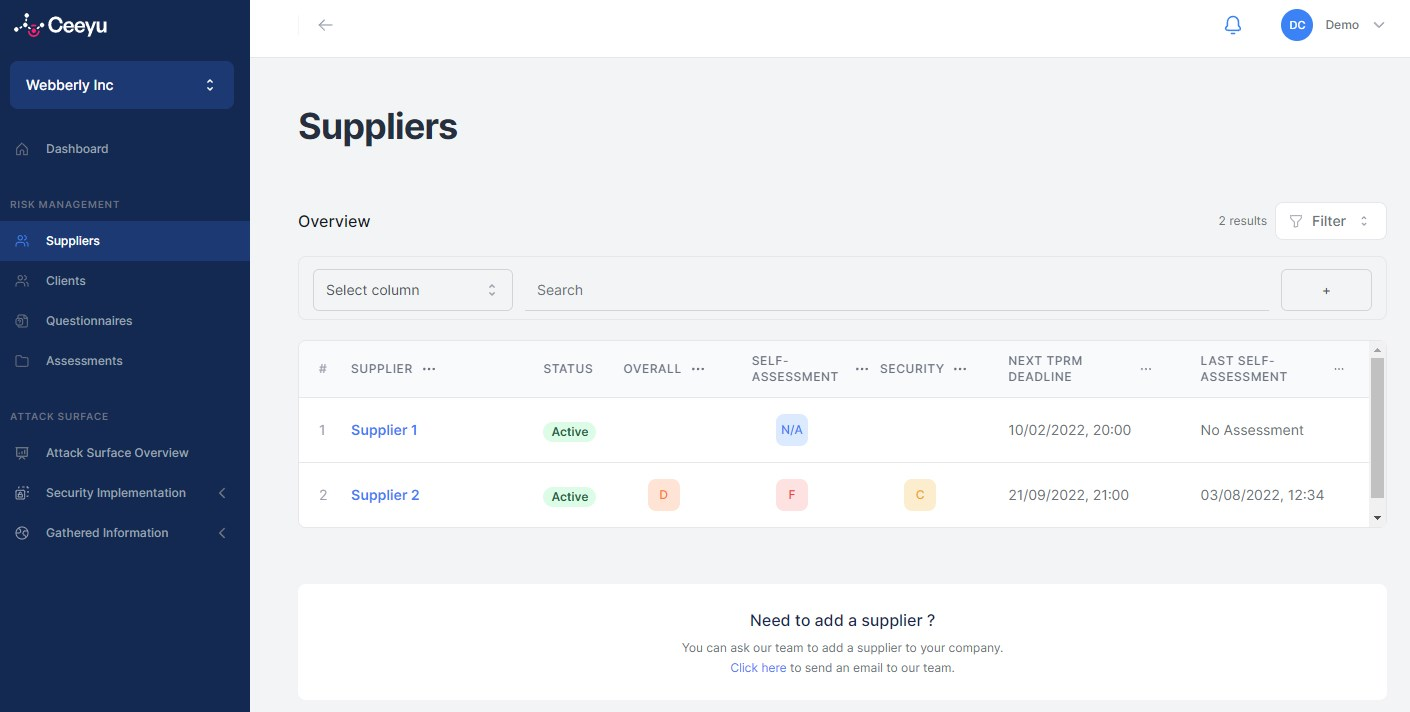 Ceeyu is a SaaS platform that can help assess the security of your vendors and other third parties. By using a platform to improve your third-party risk management process, your organization can easily and quickly identify areas of risk. This data will help improve the security of risky vendors, effectively increasing yours as well.
Contact us for a demo! [email protected]