6 min reading
Mon Jun 19 2023
Getting started with third-party security risk management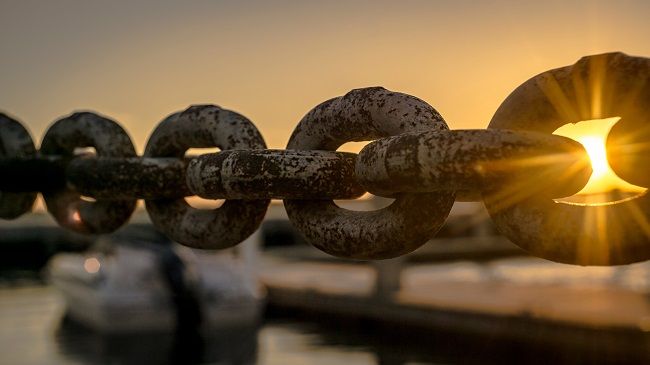 Auditing the security of critical suppliers is an important aspect of supply chain risk management (also referred to as Third Party Risk Management or TPRM) and may be a regulatory (DORA, NIS2) or framework compliance (ISO 270001, NIST SP800-161) requirement.
Even if this is not required, it is strongly recommended that you monitor your vendors' security, as a large number of security incidents (up to 60% according to Forrester Research) originate with vendors, or an incident at a critical vendor can affect your business continuity.
Here are some steps that you can take to audit the security of your critical suppliers:
1. Define how to identify and manage supply chain (security) risks in your company
There are various standards and frameworks available to start from, but these two are the most frequently used :
Other frameworks that can be considered include:
2. Identify critical suppliers
Start by identifying the critical suppliers in your supply chain. These are the suppliers who provide products or services that are essential to your business operations, or who have access to sensitive information.
3. Define security criteria
Define the security criteria that your critical suppliers must meet. This may include requirements for physical security, data security, access controls, incident response, and other relevant areas. This could include specific security policies, procedures, and technical controls.

Also here, standard frameworks can be used for this task :
For companies getting started, we recommend starting with NIS, CIS or (a selection of) ISO 27001 criteria.

4. Conduct a risk assessment
Periodically conduct a risk assessment of your critical suppliers to identify potential vulnerabilities and threats to their security. This could involve the following activities :
5. Monitor ongoing compliance
Monitor ongoing compliance with your security criteria and any remediation plans that were developed. This may include periodic audits, periodic reviews of their security practices, as well as ongoing attack surface scanning to identify the presence of critical vulnerabilities in the network of your supplier and monitoring of security incidents and breaches (and the way the supplier manages these breaches).
6. Establish contingency plans
Finally, establish contingency plans in case any critical suppliers experience a security breach or other security-related issues. These plans should outline steps to be taken to mitigate the impact of any such incident.
By following these steps, you can effectively audit the security of your critical suppliers and manage supply chain risk more effectively.

Dries leads the marketing and product management activities at Ceeyu. Before joining Ceeyu, he worked in similar roles at Voxbone (now Bandwidth.com) and Orange. Dries also worked in management consulting (at Greenwich, now EY Parthenon). He is a B2B marketer at heart, with a very strong affinity for technology.